Our Commercial Cargo & Freight Forwarding Solutions in the USA
Versatile freight forwarding and logistics solutions built from the ground up to help businesses operate and scale.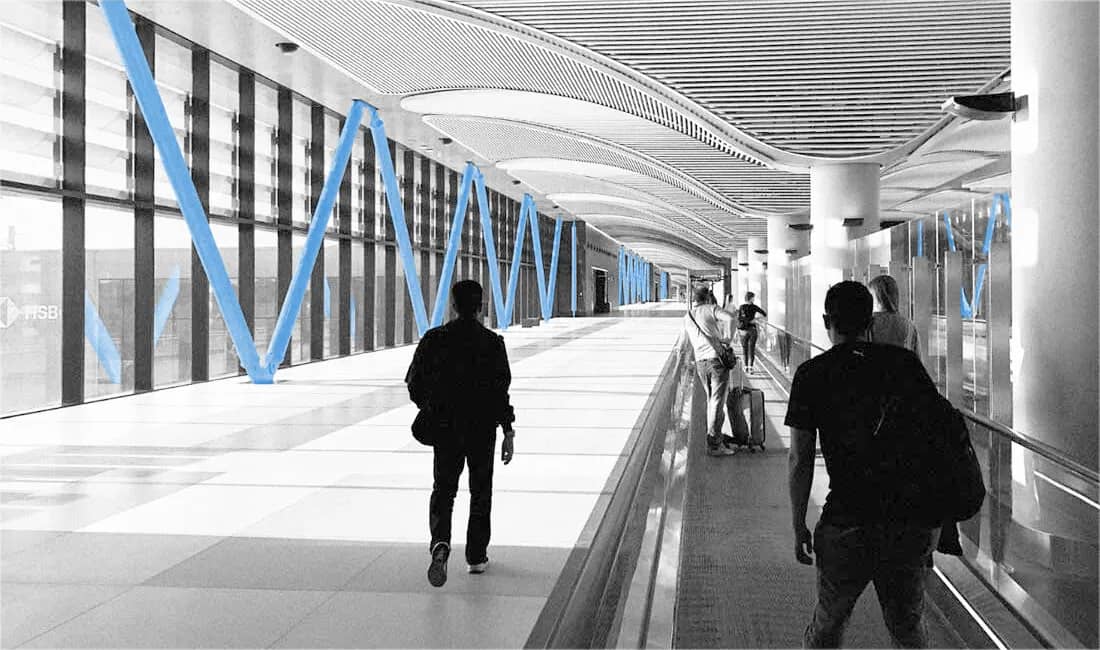 Commercial Cargo Solutions
Our team provides tailored commercial cargo solutions in support of a wide range of domestic and international business types. As a business we aim to deliver optimal freight costs whilst at the same time ensuring secure, and safe handling of cargo. Within our group we maintain subject matter experts in support of each core pillar within the logistics and supply chain ecosystem. Whether you need advice on ocean shipping, migrating a major project site, border clearance, or even exporting goods from China and other far eastern destinations. Across the Ocean Shipping will always ensure you are engaged with trusted logistics professionals who can competently handle your commercial freight requirements.
Services
Solutions
With relationships throughout the world and contracts with leading air cargo carriers, together with an extensive network of agents we are able to meet any time-sensitive demand requiring Air logistics. We provide services to all types of businesses and move air cargo all over the planet on demand.
We work with the world's largest international carriers to provide robust and efficient sea freight services. We have operated a dedicated sea freight logistics business line for decades, and specialise in delivering tailored services at the best available freight forwarding rates, combined with dependable sailing schedules from and to most major ports.
Whatever you are looking to ship our road freight service provides the integrated logistics solution that you need to ensure your goods are delivered end to end. In most supply chain solutions road forms an integral piece of the ecosystem. We provide both FTL and LTL freight options to our customers.
Rail freight is an additional service that is integral to the global supply chain. We provide a range of high speed interlinking rail logistics services to deliver maximum efficiency. Typically we provide standard rail freight, bulk and project freight, which generally involves movement of large and complex machines. Rail also forms a key component within our intermodal freight service.
Supported by a network of strategically located warehouses throughout the globe we can provide safe and secure storage for goods and equipment, together with unloading and offloading solutions that allow businesses to upscale distribution and expand delivery capabilities with a strong partner in support.
Amazon fulfillment FBA or fulfillment by Amazon is an option offered by Amazon to its 3rd party sellers to facilitate the storage, packing and shipping of products sold on the Amazon market place alongside their own Amazon cargo hub. Across the Ocean Shipping is a trusted Amazon distribution partner.
As a fully integrated 4PL service provider Across the Ocean Shipping provides maximum value to partner supply chains via delivery of a dedicated logistics ecosystem. Our solution provides customers with access to a vast array of freight forwarding services combined with leading edge technology.
Project logistics is a challenging area and requires a logistics partner with the right equipment, expertise and global partners. At Across the Ocean Shipping we are project cargo experts and specialise in moving heavy and oversized cargo along difficult routes routes, managing complexity and risks along the way with the utmost care.
You don't have to be an industry expert to figure out why traditionally, the shipping and supply of hazardous goods and chemical products both domestically and internationally is a difficult undertaking. Our experienced teams and partners provide the right services to move the most dangerous of items where they need to go in the safest manner possible.
Forming another integral piece of the intermodal supply chain our domestic and coastal freight services interlink with core freight offerings to optimise delivery costs and timings. Typically these services encompass coastal sea freight options coupled with land based services such as road or rail.
Moving freight across international borders with maximum efficiency requires industry wide knowledge, customs expertise, licenses, permits and a solid network of relationships. At Across the Ocean Shipping our dedicated customs clearance team provides turnkey services to facilitate smooth clearance of goods at the border.
In association with our partners Trace and Carbon Neutral Shipping Across the Ocean now provides a full carbon offsetting solution for logistics. When calculating shipping costs we have integrated tools and technologies that include optional carbon offset plans for customers who are keen to do their bit to save the planet.
A Global Freight Forwarder
Across the Ocean Shipping is a global organisation with regional offices located in Australia, Asia, Europe and the USA. Together with our partners operating in more than 3 dozen countries and 100s of international cities we provide a holistic shipping experience for our customers and partners worldwide.

In the dynamic world of logistics, efficiency is the cornerstone of succ
In today's fast-paced world, efficient transportation of goods is
In the bustling world of logistics and road transportation, safety shoul