Automotive Logistics for Operators in the USA
Comprehensive service catalogue of logistics solutions tailored to the automotive industry.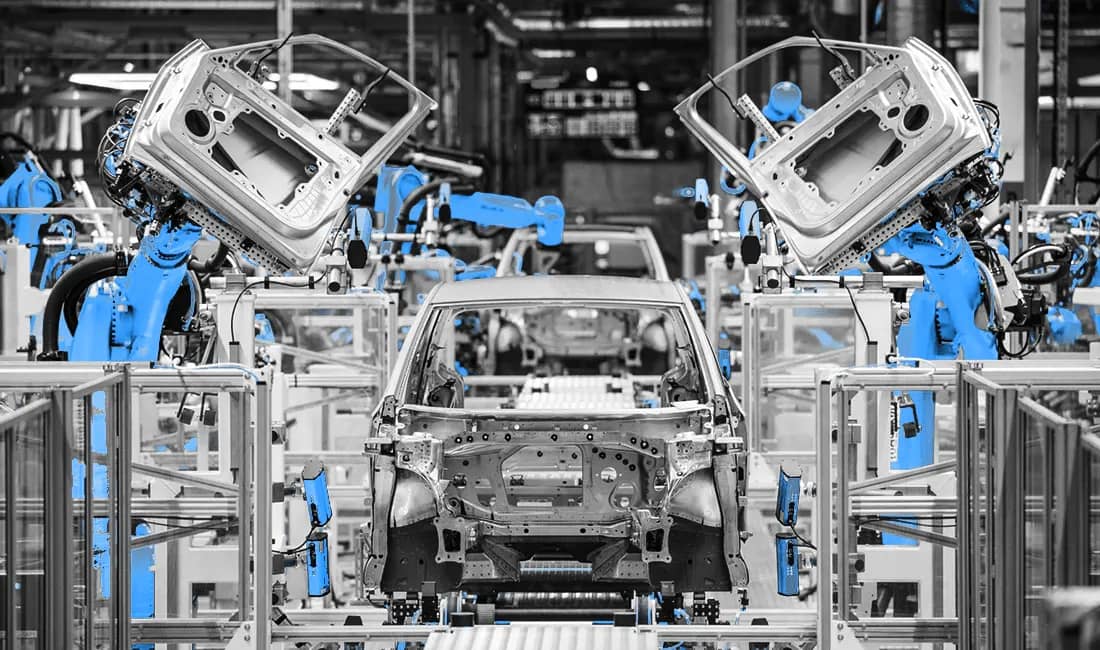 Automotive Logistics Solutions
Global automotive logistics solutions for OEMS, EV Battery Manufacturers and Tier Suppliers. Over the past decade the automotive industry has changed dramatically with the birth of new generation electric vehicles. The transition has impacted all major manufacturers from components to design. The market has become more competitive with many new companies entering the automotive industry, presenting a more competitive environment for companies old and new. In order to stay ahead of the competition, companies from the tier level to OEM heavily rely on their supply chain to ensure that they are both first to market and that they are able to meet consumer demand. Our expertise and versatile solutions ensure that tier suppliers, battery suppliers and OEMs keep their supply chain optimised to deliver competitive edge.
Services
Solutions
Full portfolio of automotive specific logistic services and solutions to support vehicle manufacturers, car, van, and construction vehicle leasing businesses, dealerships, towing companies maintenance, repair and other vehicle centric services companies.
Supported by a network of strategically located warehouses throughout the globe we can provide safe and secure storage for goods and equipment, together with unloading and offloading solutions that allow businesses to upscale distribution and expand delivery capabilities with a strong partner in support.
Our real time cargo tracking technology provides real time visibility for your packages, items and equipment wherever it happens to reside in the supply chain. Peace of mind guaranteed.
As a fully integrated 4PL service provider Across the Ocean Shipping provides maximum value to partner supply chains via delivery of a dedicated logistics ecosystem. Our solution provides customers with access to a vast array of freight forwarding services combined with leading edge technology.
Project logistics is a challenging area and requires a logistics partner with the right equipment, expertise and global partners. At Across the Ocean Shipping we are project cargo experts and specialise in moving heavy and oversized cargo along difficult routes routes, managing complexity and risks along the way with the utmost care.
Flexible and Responsive Automotive Supply Chains
Whether you are an OEM, a Battery supplier or a Tier supplier, on-time delivery is priority to ensure market success and survival. The influx of vendors within the new generation vehicle space is changing the industry, making it imperative for vendors to have a reliable supply chain. Our global automotive solutions enable suppliers to ensure that they are able to adapt to any change in requirements within their automotive supply chain. Our team delivers to all companies involved in the manufacturing process. We provide OEMs the ability to ensure rapid production. For tier suppliers, our solutions ensure delivery of legacy aftermarket parts and ability to manufacture new components as they transition into the new generation vehicle market. EV battery suppliers can rely on Across the Ocean shipping to handle safe storage and transportation of all components and end products.

In the dynamic world of logistics, efficiency is the cornerstone of succ
In today's fast-paced world, efficient transportation of goods is
In the bustling world of logistics and road transportation, safety shoul